Family Teenagers The Pier69
Lead
- Jahseh Dynasty
Co Lead
- Moezellis Lazielo
Anggota
- Dax Jackob
- Dwii Kaoi
- Sano Chiko
- Dariyu Ogini
- Zack Harown
- Fikri Yanto
Diagram Anggota Family :

Update Time : 10/10/21





Screenshoot Role Aprp & Statistik :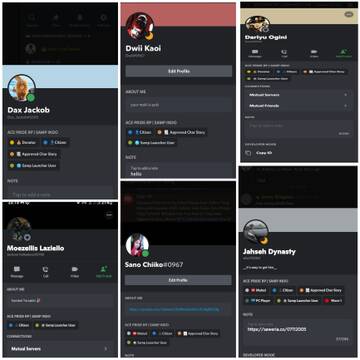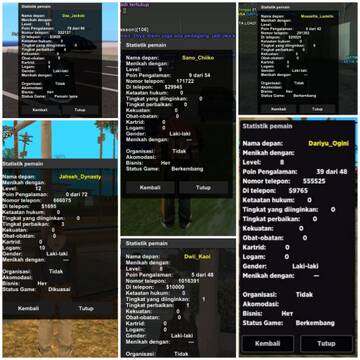 Story Family :
Teenagers The Pier69 adalah sebuah kelompok orang-orang hebat dan kuat kelompok ini berdiri sejak tahun 1998 kelompok ini sering berkililing kota menggunakan mobil yang terlihat sudah jadul dan unik, mereka juga tidak memandang ras atau fisik orang yang ingin berintraksi atau mengobrol bersama kelompok Teenagers The Pier69.
Kelompok ini didirikan oleh 6 orang Di antaranya di isikan oleh ketua family,wakil family, dan anggota ketua kelompok ini yang bernama Jahseh Dynasty dan wakilnya Moezellis Laziello dan juga para anggotanya di antaranya ada, Dax, Sano, Dwii, dan Hendra kelompok ini punya ciri khas tersendiri yaitu Sebuah bandana hijau dan tongkat bas ball Seragam mereka akan diisi oleh nama dan logo di bajunya atau pun slogan, Untuk sekarang ini anggota kelompoknya berisikan para remaja laki-laki saja kelompok ini juga sering melakukan hal-hal yang tidak wajar seperti berkelahi, mencoret dinding dan lain-lain.
Mereka juga sering berkumpul bersama-sama di kota San Fiero lebih tepatnya di daerah pelabuhan Kebiasaan para anggota Teenagers The Pier69 yaitu nongkrong setiap malam minggu sambil meminum sebotol bir dan rokok untuk melepas penat di daerah pelabuhan, selain melakukan kenakalan Teenagers The Pier69 juga sering melakukan kebaikan kepada setiap orang di jalanan mereka sering membantu membagikan makanan kepada orang-orang yang sulit mencari makan di daerah pelabuhan San Fiero, terkadang kelompok ini juga di tangkap aparat kepolisian akibat ulah nakalnya, pada akhirnya ketua kelompok ini pun merencanakan untuk memperbanyak anggota Teenagers The Pier69 ini supaya bisa memperkuat kelompok ini dan menjadi lebih baik di masa yang akan datang.
Last edited by Jahseh (2021-10-10 22:07:54)